Barrel to Keg Relay - Race to End Poverty
in United States at Harris Bridge Vineyard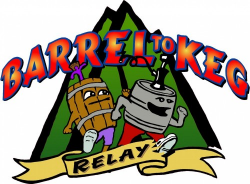 EMAIL LIST Do Not Copy

Online registration is closed for this category.




---

Team Registration
Click on Register Button below. Register 2-Person to 7-Person relay teams.

Online registration is closed for this category.




---

Join an Existing Relay Team
Click on Register Button below.

Online registration is closed for this category.




---

Solo Runners
Run the full 110K - contact Race Director for special instructions (use the "Contact the Organizers" button on the left side)

Online registration is closed for this category.




---

Make a Donation
Click on Donate Button below to donate to Community Services Consortium without signing up for the relay.

Online registration is closed for this category.




---

WITHDRAWN

Online registration is closed for this category.




---

General Volunteer
Click on Volunteer Button below. Not affiliated with a team.

Online registration is closed for this category.




---
| | | |
| --- | --- | --- |
| | | Event Details |
Start:
Harris Bridge Vineyard, Philomath, Oregon

Finish:
Rogue Brewery, Newport, Oregon

7:00 AM: First wave starts

Packet Pick Up:
Friday, July 12, 2019, 11:30AM -3PM Corvallis CSC Office
545 SW Second St., Suite A
Corvallis, OR 97333

and

Day of event packet pick up (45 min. prior to designated wave start)
will be at Harris Bridge Vineyard on morning of Saturday, July 14th.
22937 Harris Road
Philomath, OR 97370

New this year...Barrel to Keg Swim, Potluck, and Campout, July 12th.
Join us at Harris Bridge Vineyard on the night before the Barrel to Keg relay race for a relaxing afternoon swim, evening potluck, acoustic music session by the river, all before camping out under the stars in the peaceful, gorgeous, Harris Valley. Tents, vans, and RV's are welcome. No hookups but porta potties will be on site.
Here is the schedule of activities.

2pm - 4:30pm: River Swim in the Mary's River
5pm - 7:00pm: Potluck and Barbecue (wine and beer and non-alcoholic beverages available for purchase)
7pm - 9:00pm: Acoustic Music Session by the River
Cost to camp out the night before is $10 and is through Harris Bridge Vineyards. Here is link to register: squareup.com/market/harris-bridge-vineyard/item/campout-barrel-to-keg

Shirts:
Please note that shirts are not guaranteed after June 16th, 2017.
| | | |
| --- | --- | --- |
| | | Proceeds to Benefit |


Community Services Consortium (CSC) has a vision is to end poverty. Our services focus on essential day-to-day survival, such as food, housing, and access to health care; as well as developing new skills that lead to independence through education, training, and work readiness. Whether people need help keeping the heat on today or want help planning for their career of tomorrow, CSC is here to help.

We believe that every family should have access to a stable home, nutritious food, quality education and training, and a job that pays a living wage. We also realize these things can be hard to get without some help along the way. Since 1980, CSC has been part of a state and national network helping people and communities to thrive.

CSC is helping people and changing lives right here in our own communities. We hope you'll help too! Make a donation today and together we can help people and change lives!
| | | |
| --- | --- | --- |
| | | NEW THIS YEAR: Team Challenge |
Gather 6 or 7 team members and see if you fit under one of the "Team Challenge" categories and then put the challenge out to another team in the same category.

Team Challenge Categories:
Non-Profit

Law Enforcement

Business

Family

Running Club

High School teams

Educators

Military

Teams must consist of 6 or 7 members and the majority of the team members must fit into the category chosen.

There must be at least 2 teams registered in your category for there to be a "Challenge." Race Directors will confirm which teams have met the criteria and assure there are at least 2 teams in that category and notify teams by email that they are officially in the Team Challenge.
| | | |
| --- | --- | --- |
| | | Questions? |
For event-related questions, please click on the *Contact the Organizers* button on the left-hand side of this page.
---
When this page loaded, the official time was 6:43:35 PM EDT.