Hunger 5K
in United States at Matthew 25: Ministries - 11060 Kenwood Road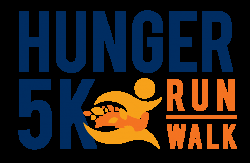 Individual Entry
Register up to 5 participants who are not on a team.

Online registration is closed for this category.




---

Create a Team
You are the team leader registering yourself, with the option to also register up to 30 teammates in one transaction.

Online registration is closed for this category.




---

Join an Existing Team
Register up to 30 participants on an existing team.

Online registration is closed for this category.




---

Sleeping In
If you are unable to attend the event, but would like to receive a shirt in the mail after the event.

Online registration is closed for this category.




---

Volunteer Registration
Register up to 4 individuals to volunteer at the event.

Online registration is closed for this category.




---

Transfer a Registration
The original transaction number (Q######) is required when submitting a transfer.

Online registration is closed for this category.




---

Make a Donation
This category is for making a donation and does not include a race registration.

Online registration is closed for this category.




---
| | | |
| --- | --- | --- |
| | | About the Hunger 5K |
The Hunger 5K is a fun, family-friendly way for people of all ages to help those in need. Proceeds benefit Matthew 25: Ministries' work with the poorest of the poor in Greater Cincinnati, throughout the U.S., and around the world.

The race also kicks off the Hunger 5K Food Drive, which raises food products for local pantries and shelters.

Since the race began, over 841,605 pounds of food has been distributed to people in need in Greater Cincinnati.
| | | |
| --- | --- | --- |
| | | Team Look Up |
Select your team name from the list below to find out who has joined your team!
| | | |
| --- | --- | --- |
| | | Packet Pickup |
Participants are strongly encouraged to pick up their race packets (bib number, long-sleeve t-shirt & goody bag) prior to race day at Matthew 25: Ministries (11060 Kenwood Road, Cincinnati, OH 45242) during the following times:

Thursday, November 1, from 3 PM to 7 PM
Friday, November 2, from 10 AM to 6 PM

Race registration will be available during these times at pre-registration rates. All team packets will be grouped together for packet pick-up. One person may pick up for the entire team. Please bring a list of all team members in order to cross-reference with our records.

Important: Due to the updated event safety policy, goody bags will only be distributed at packet pick-up and on race day after every participant has completed the race. Participants who do not wish to wait until the very end of the race (approximately 10:30 AM) on race day to pick up your goody bag, should make arrangements to attend packet pick-up.
| | | |
| --- | --- | --- |
| | | Rewards |
Registered participants have the option to fundraise as a team and/or individual. Individual fundraisers may qualify to win various incentive prizes for their efforts. All funds benefit Matthew 25: Ministries' work with the poorest of the poor and disaster victims.
| | | |
| --- | --- | --- |
| | | Volunteer Information |
ONLINE REGISTRATION FOR VOLUNTEERS IS NOW CLOSED.

We can still use volunteers at the Hunger 5K! Here are the details you need to know:


Volunteers must arrive at Matthew 25: Ministries (11060 Kenwood Rd., Cincinnati, OH 45242) by 6:30 AM on Saturday, November 3.

Please note the road closures on our race website: www.hunger5k.org in the "Getting Around" section.

Please dress in layers and bring a coat so that you can be comfortable in whichever place we most need your help (inside or outside). Tasks will be assigned that morning and may include registration, parking, goody bag & t-shirt distribution, food service, water station assistance, course monitoring and more!

If you have not yet received a parking pass allowing you to park in the VIP parking lot, you may pick one up at Matthew 25: Ministries during our regular business hours, Monday-Friday 9am-4pm. Otherwise, please park at the CMC Properties Parking lots (no pass required): 10925 Reed Hartman Highway, Cincinnati, OH 45242. There is approximately a half mile walk from this lot to our building, so you may wish to arrive by 6:00am in order to reach M25M by 6:30am.

Once you arrive, please visit the volunteer check-in area.

To expedite the sign-in process, you may complete the Volunteer Waiver Form (required of all new volunteers) and the Hunger 5K Event Waiver (required of all Hunger 5K Volunteers) ahead of time. Otherwise, you will be registered by a staff member upon arrival at Matthew 25: Ministries.
| | | |
| --- | --- | --- |
| | | Questions? |
| | | |
| --- | --- | --- |
| | | Results Information |
| | | |
| --- | --- | --- |
| | | Sponsors |
Thank you to our sponsors!

---
When this page loaded, the official time was 5:13:09 AM EDT.