Flying Pig Marathon High School Scholarship Application
in United States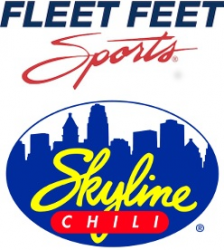 Student Application

Online registration is closed for this category.




---
| | | |
| --- | --- | --- |
| | | 2018 HS Scholarship Requirements: |
2018 HS Scholarship Requirements:

The following is a list of requirements in order to be considered for the 2018 scholarship. Please do not complete the application if you do not meet all of the requirements. Your application will not be considered if it is found that all requirements are not met.

1. Must be enrolled as a high school junior or senior
2. Must participate on a high school Cross Country or Track & Field team
3. Must have at least a cumulative 2.7 GPA
4. Must include 1 contact for a recommendation

This must be from a school staff member including a teacher, coach, principal, athletic director or counselor. All recommendations must be sent via email to
scholarships@flyingpigmarathon.com.

5. You must be enrolled and attend high school in the Greater Cincinnati area. Students from only the following counties are eligible to receive this scholarship:

Ohio: Butler, Clermont, Hamilton, Warren

Kentucky: Boone, Bracken, Campbell, Gallatin, Grant, Kenton, Pendleton

Indiana: Dearborn, Franklin, Ohio, Switzerland, Union



APPLICATIONS QUESTIONS:

Student Information

Student Name
Birthdate
Address
Phone
Email
Class (Junior, Senior)
College Attending (if Senior)
GPA

School Information

High School
High School Address
Track & Field or Cross Country Head Coach
Track & Field or Cross Country Head Coach Email

Short Answer Questions

Why is running important to you?
Describe how being a cross country or track and field athlete has helped you?
How have you played a role in your team's accomplishments?
What other extra-curricular activities are you involved in?
How will this scholarship help you? Why do you deserve this scholarship?

Essay Question (1,000 words max)
Why is giving back to the community important to you? How do you give back?
| | | |
| --- | --- | --- |
| | | Questions? |
For event-related questions, please click on the *Contact the Organizers* button on the left-hand side of this page
---
When this page loaded, the official time was 8:49:04 PM EST.