HRI 5K Run for Human Rights
Saturday, April 28, 2018 in Dallas, TX at Anderson Bonner Park/White Rock Creek Trail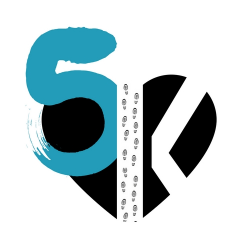 5K Fun Run/Walk

at 8:00 AM

» $25.00 Early Registration (through 2/28 at 11:59 PM US/Central) Time remaining to register at this price:
» $30.00 Registration (2/28 at 11:59 PM US/Central through 4/14 at 11:59 PM US/Central)
» $40.00 Late Registration (4/14 at 11:59 PM US/Central through 4/28 at 6:00 AM US/Central)
Individual Registration



---

5K Fun Run/Walk Team Registration

at 8:00 AM

» $20.00 Early Registration (through 2/28 at 11:59 PM US/Central) Time remaining to register at this price:
» $25.00 Registration (2/28 at 11:59 PM US/Central through 4/14 at 11:59 PM US/Central)
» $35.00 Late Registration (4/14 at 11:59 PM US/Central through 4/28 at 6:00 AM US/Central)
Group Registration



---

Kid's Fun Run

at 9:00 AM


Ages 6 & under

» Free Registration (through 4/28 at 6:00 AM US/Central)
Kid's Fun Run Registration



---

Donation Only

» Donate to the HRI 5K for Human Rights!



---
* Click here for fee information
| | | |
| --- | --- | --- |
| | | Visit Fundraiser Homepages |
Learn more about a fundraiser participating in this event, click on one of the names below.


| | | |
| --- | --- | --- |
| | | Questions? |
For event-related questions, please click on the *Contact the Organizers* button on the left-hand side of this page.
| | | |
| --- | --- | --- |
| | | About Human Rights Initiative |
Human Rights Initiative of North Texas is a nonprofit that provides free legal representation and social services to those who have suffered human rights abuses and live below the poverty line in the DFW area. Human Rights Initiative's clients include people seeking asylum in the United States, people who have been victims of human trafficking, spousal or child abuse at the hands of a U.S. citizen or permanent resident, and men, women, and children who are the victims of a violent crime. To learn more about HRI, please click here.

---
When this page loaded, the official time was 12:25:04 PM EST.