High Profile Adventure Camp and Lightning Strikes Adventure Race
in United States at YMCA Camp Benson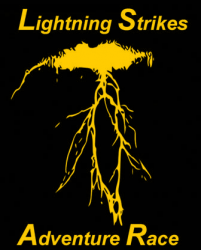 Individual Camp Registration (Includes 8 Hour Lightning Strikes Adventure Race)
There are NO online processing fees. You may register between 1 and 3 people within a single transaction.

Online registration is closed for this category.




---

Parent plus One Child - Camp Registration (Includes 8 Hour Lightning Strikes Adventure Race)

Online registration is closed for this category.




---

Parent plus Two Children - Camp Registration (Includes 8 Hour Lightning Strikes Adventure Race)

Online registration is closed for this category.




---

Parent plus Three Children - Camp Registration (Includes 8 Hour Lightning Strikes Adventure Race)

Online registration is closed for this category.




---

Parent plus Four Children - Camp Registration (Includes 8 Hour Lightning Strikes Adventure Race)

Online registration is closed for this category.




---

Lightning Strikes Adventure Race ONLY
You may register between 1 and 3 people within a single transaction.

Online registration is closed for this category.




---
| | | |
| --- | --- | --- |
| | | Event Details - THE CAMP |
Camp: April 7 - 9, 2017

YMCA Camp Benson
Mount Carroll, IL

The one and only, and longest running adventure racing camp in the United States, will give aspiring first timers to experienced racers the skills and knowledge needed to participate and excel in adventure races. The camp is also ideal for adventurers who may not be not interested in racing but in adventure travel and for those preparing for mountaineering, rock climbing, backpacking, or canoe trips.

The focus of the camp is on learning and practice in the adventure racing skills of fixed ropes (rappelling, ascending, Tyrolean traverses, zip lines), rock climbing, and navigation with map and compass.

Fixed ropes instruction will focus on safety, equipment, knots, and communication with plenty of hands on experience in the field with rappelling, ascending, and traversing on fixed ropes and rock climbing. The rappels, ascents, and climbs are on cliffs over 100' high and traverses of over 300' long.

Navigation instruction is presented in a classroom setting with an outstanding Power Point Presentation followed by an extensive field exercise in a small group setting at the Mississippi Palisades State Park in Savanna.

PARENTS...The camp is a wonderful opportunity to get your children involved in adventure racing. Last year alone there were more than 20 parents with their children learning, sharing, and competing side by side. As always, children pay only 1/2 the registration price.
| | | |
| --- | --- | --- |
| | | Event Details - THE RACE |
The highlight of the camp is the LIGHTNING STRIKES 8 hour sprint adventure race on Sunday featuring land navigation, mountain biking, canoeing, caving and multiple fixed ropes. The race will feature two divisions, competitive and recreational. In the competitive division, Solo racers and teams of two or three coed or same gender racers will compete. Coed and same gender teams of 3 will be attempting to qualify for the USARA National Championship. Prizes will be awarded to the winners in the competitive race for both the coed and same gender divisions. The winner of the three person coed competitive division will receive a $400 voucher towards the USARA National Championship Race. In addition, the top four, three person coed teams will qualify for the race. The LIGHTNING STRIKES Adventure Race is an excellent opportunity to qualify early in the season! The recreational race will run the same course as the competitive race. It will be a 4 hour race and approximately 25 miles in length. This race is run at your own pace and will feature all of the ropes events. It will start at the same time as the competitive 8 hour race.

The High Profile Adventure Camp's volunteer staff are all experienced adventure racers and adventurers. Each is highly skilled with backgrounds and expertise in the topics and disciplines presented.

2017 scheduled presenters include Gerry Voelliger, Ron Stonitsch, April Hernann, Ellie Hernann, and Robyn Benincasa
| | | |
| --- | --- | --- |
| | | Keynote Speaker |


The Keynote Speaker for the 2017 Camp is Robyn Benincasa, presented by ZANFEL. Robyn is a World Champion Adventure Racer, selected as a 2011 "Top Five" Team Building Expert at www.speaking.com, 3 Time Guinness World Record Kayaker, San Diego Firefighter on Americas only All-Female Crew, 5 Hip Replacements from Osteoarthritis, on the Advisory Board of the 2015 Primal Quest and Founder and CEO of Project Athena.

For the 7th year at the High Profile Adventure Camp, Robyn will "inspire you to grab life with one hand, grab your teammates with the other, and create that special magic that allows each of us to become better and stronger than we ever would have been alone."

visit Robyn's web sites at:




Robyn's presentation on Saturday Night alone, is well worth the cost of the camp. This is something you do not want to miss! Robyn will also be available throughout the weekend to socialize and get to know each of you.
| | | |
| --- | --- | --- |
| | | General Event details |
Active Endeavors will be at the camp and will have all the required rope gear for sale along with headlamps, shoes, clothing other accessories available. All gear sold at the camp will be discounted 15%.

The Lightning Strikes Adventure Race is a 2017 United States Adventure Racing Associated sanctioned event and a qualifier for the National Championship Race. As one of the original promoters, High Profile Adventures L.L.C. is proud to continue it's participation in what is the largest adventure racing series in North America. Register your team for regional and national rankings.
| | | |
| --- | --- | --- |
| | | Questions? |
For event-related questions, please click on the *Contact the Organizers* button on the left-hand side of this page.
---
When this page loaded, the official time was 7:53:46 PM EST.