Run for Sight 2021 - Tori The Road Runner Go Go Go!
Friday, July 30, 2021
in United States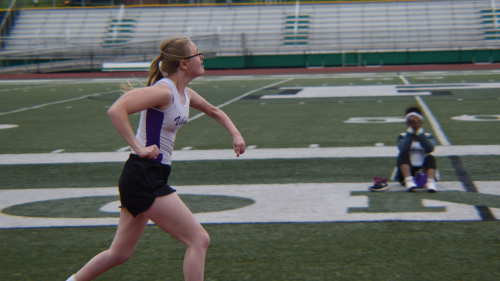 Tori is our little Road Runner. She never stops pursuing her dreams. And she thinks she can do anything. She has that belief because of all of YOU -- her family & friends & support peeps.

But it's also because she was raised with that Can Do! attitude in all her Delta Gamma Center activities. The DGC staff & volunteers ALWAYS work to push through Hard Things with these kids -- whether it was kayaking on the Colorado River or Rock Climbing real rock walls in Breckenridge, Colorado.

This past year Covid really kicked our butts. But not DGC. They got right back in the game. They delivered special packages to our home each month for their monthly GRADS group. Tori still talks about them making Chocolate Cake in a Coffee Cup on Zoom -- together, as a group of friends.

So this year we are asking something special -- we are asking you to DOUBLE your typical gift. Because this is not a typical organization and this is not a typical year. This past year, DGC (like so many other organizations) missed out on their biggest fundraisers, including their Holiday House. They still delivered great programs but without the full funding.

So, let's work together as a team for an organization that has helped our Tori so much. Would you help us out?

We will be receiving notifications for each donation & we appreciate each & every one of you... yes, every single person that donates. It means so much to us personally. Thank you for your thoughtful & generous gift!
Contributors on Behalf of Tori The Road Runner Go Go Go!
Donors
$200.00 from Anonymous - Make a Donation
$50.00 from Timothy Roberts - Make a Donation
$50.00 from Grandma Beth Welker - Make a Donation
Donors total: $300.00
Event Participants
$155.00 from Tori Welker, Kevin Welker, Peggy Welker - Virtual Events
Event Participants total: $155.00


Tori The Road Runner Go Go Go! has raised $455.00.
Tori The Road Runner Go Go Go! has a goal of raising $2,000.00.

progress: 22.75%




If you are the owner of this homepage, please login to make changes. Use the username and password you created or used when you registered for the event associated with this homepage.
---
When this page loaded, the official time was 10:20:19 AM EDT.