Run for Sight 2021 - Team Gage
Friday, July 30, 2021
in United States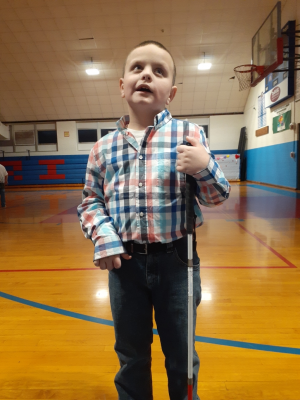 Gage is 9 years old and was born blind. He is very smart, caring, and loves to learn. With the help of his teachers, he has learned to count in 3 different languages.

Please help us raise money to help Gage and others like him to learn how to do the simple things that those of us with sight take for granted.
Contributors on Behalf of Team Gage
Event Participants
$30.00 from Esther Evans - In Person Events
$30.00 from Tina Klein - In Person Events
$30.00 from Mark Evans - In Person Events
$15.00 from Gage Parker - In Person Events
Event Participants total: $105.00
Donors
$25.00 from Sue Bowling - Make a Donation
Donors total: $25.00


Team Gage has raised $130.00.
Team Gage has a goal of raising $1,000.00.

progress: 13.00%




If you are the owner of this homepage, please login to make changes. Use the username and password you created or used when you registered for the event associated with this homepage.
---
When this page loaded, the official time was 11:02:00 AM EDT.