Virtual Run for Sight 2020 - Ruby's Stars
Thursday, July 30, 2020
in United States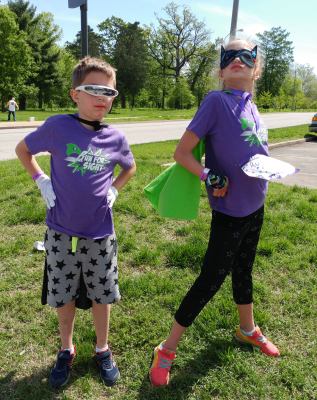 Welcome to our team page!

Itís hard to believe that this is our teamís 5th year!!! We are so thankful for all the love and support we have gotten over the years. Rubyís Stars are the best!

The Delta Gamma Center and the GRADS program continues to be an amazing support and safe place for Ruby to challenge herself and try new things, share triumphs and troubles with her peers, and now lead and mentor the younger kiddos. They were the first group we connected with when her health and vision were failing, which feels like a lifetime ago and just yesterday at the same time. She has not only gained strength but also independence and confidence over these years, all while keeping that Ruby magic! We are so proud of our gal!
Contributors on Behalf of Ruby's Stars
Donors
$100.00 from Lori and Ken Heise - Make a Donation
$100.00 from Jim & Sandy Martin - Make a Donation
$50.00 from Robert Martin - Make a Donation
Donors total: $250.00
Event Participants
$60.00 from Theresa Bartoni - 5K Run
$35.00 from Andrew Bond - 5K Run
$30.00 from Joy Raccagno-Bond - 2K Walk
$30.00 from Katherine Perry - 2K Walk
$15.00 from Elio Bond - 2K Walk
$15.00 from Ruby Bond - 2K Walk
Event Participants total: $185.00


Ruby's Stars has raised $435.00.
Ruby's Stars has a goal of raising $1,500.00.

progress: 29.00%




If you are the owner of this homepage, please login to make changes. Use the username and password you created or used when you registered for the event associated with this homepage.
---
When this page loaded, the official time was 6:00:23 AM EDT.