All In For Autism 10K and 5K - 2018 - Team Jordan
Sunday, April 29, 2018
in Bellevue, WA at Bellevue Downtown Park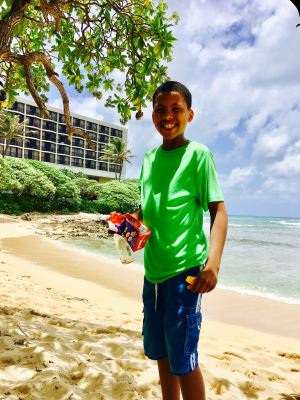 Hi everyone and thank you for joining team Jordan! We are so grateful to have such an amazing community of people that support not only Jordan, but Autism and understanding what that entails. Thanks again for taking the time out of your day to run/walk with us. Jordan designed these special shirts that we get to wear and keep to remember this special day and cause. Let me know if you have any questions. We will keep you up to date with things as we get closer. So much thanks to all of you!! Go Team Jordan!!!!
Team Jordan Members
Jennifer Verador
Michael Ontiveros
Amy Suter
Luca Scanlon, Maya Scanlon, Ted Scanlon, Marie Scanlon
Marie Scanlon
Amy Suter
Jay Sjolander
Gina Sjolander
Jessie Newland, Jean Newland
Anonymous
Richard Brian Gallagher
Jaimie McCausland
Skeeter McClellan, Rachel Richter
Kim Bogucki
Bri Durham
Mary Leonard, John Leonard
Dayna Price, Jordan Price
Grace Lewis, Max Lewis


If you are the owner of this homepage, please login to make changes. Use the username and password you created or used when you registered for the event associated with this homepage.
---
When this page loaded, the official time was 9:47:11 AM EDT.