Bike for the Brook
in United States at Indian Trails Park (next to the Jorgensen YMCA on Aboite Center Road)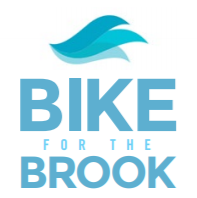 Online registration is closed for this category.




---

5 Mile
You may start your ride any time between 5 pm and 7 pm. All Rides must be completed by 8:30 pm.

Online registration is closed for this category.




---

15 Mile
You may start your ride any time between 5 pm and 7 pm. All Rides must be completed by 8:30 pm.

Online registration is closed for this category.




---

Non - Rider
Come enjoy the meal and be eligible for the door prizes.

Online registration is closed for this category.




---

Withdrawn

Online registration is closed for this category.




---
| | | |
| --- | --- | --- |
| | | About the Event |
You're invited to help celebrate the 5-year anniversary of Kerith
Brook by riding in "Bike for the Brook". This ride celebrates and
acknowledges the safety and privilege of riding on the trails in Fort
Wayne and Allen County. You can choose either a 5-mile or 15-mile
course along the Fort Wayne trail system beginning at, the Indian
Trails Park Pavilion near the Jorgensen YMCA.
| | | |
| --- | --- | --- |
| | | About Kerith Brook |
The founder of Kerith Brook, suffered the death of her
late husband due to a bicycle accident. Through her
experience, she found that there were few places for a
grieving person to go just to rest and be around people
who understand the grieving process. Ultimately, this
led her to the creation of Kerith Brook: a nonprofit
organization based in Fort Wayne that assists other
adults who are dealing with grief.

Grief is hard. When we're not dealing with it, we tend to
avoid it. When we're in the midst of it, we're not sure what
to do with it. Often overlooked is the importance of rest,
safe space and time. Kerith Brook's mission is to provide
these things to adults dealing with grief from the death of
a loved one. The organization provides this through restful
retreats that provide a non-judgmental, comfortable and
knowledgeable environment, in which to grieve.

Kerith Brook's founder is a fellow traveler on the grief
journey. The loss of her loved one occurred before we
had the miles of wonderful trails that allow cyclists to ride
safely throughout Fort Wayne and Allen County. This ride
is a way of honoring her loved one, supporting others who
are grieving and celebrating our trail system for the beauty
and safety it provides to cyclists.

Proceeds from this event will help ensure that future
guests of the retreats may attend at no cost.
| | | |
| --- | --- | --- |
| | | Additional Information |
Registration will be located in the park Pavilion.

You may choose between a 5-mile or 15-mile route. Route maps will be provided at the registration table.

Both rides will take place on the trails.

After completing the ride, participants will enjoy a FREE picnic meal.

FREE T-SHIRTS will be given to all cyclist who pre-register by July 14th.

All riders will be eligible to win great door prizes. The drawing will be held at 8:30 pm. You do not have to be present to win.

Non-riders, for a nominal fee, can also enjoy the meal and be eligible for the door prizes.

For your safety, helmets must be worn and earphones are not allowed while riding.

The trails will still be open to the public, so please be courteous and yield to pedestrians.

| | | |
| --- | --- | --- |
| | | Questions? |
If you have questions, please use the "Contact the Organizers" link on this page.
---
When this page loaded, the official time was 8:31:48 AM EDT.